Dedicated to my son Seth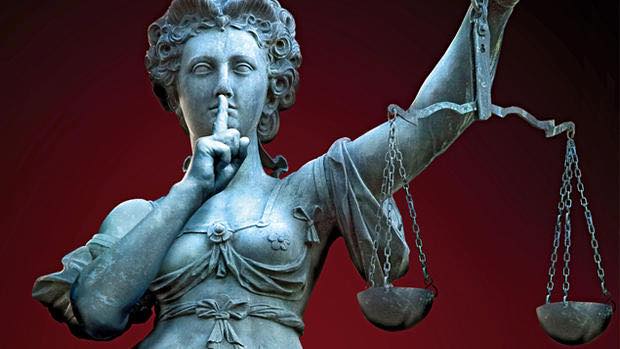 "The happiness of your child in this case […] is totally irrelevant." – General Attorney of the Public Prosecution Service
UPDATE: There's some news – read about it in part 2
I'm exhausted. And disappointed, too. Weary and disappointed with the Dutch government and its attitude towards homeschooling. And I (we) really could use your support. Why, you might ask? Well, because my wife and I homeschool our son and that became unnecessarily complicated. (I've written a similar piece in Dutch, if you'd prefer). But to fully understand why, I have to explain a bit about how homeschooling in The Netherlands is regulated. So, if you're still interested, then please, read on.
Regulation of Dutch homeschooling
As opposed to most countries in the World, homeschooling in The Netherlands is not legislated in such a way that it is an acknowledged, legal form of education. Though it is possible to homeschool your children, but only under the following circumstances:
your child is physically or psychologically unable to attend school;
you've got ideological objections towards the denomination of nearby schools (however, these cannot encompass didactical or pedagogical objections);
your occupation requires you to live a wandering life without a permanent place of residence .
When #2 is applicable to your circumstances, you can inform your city council administration as to the reason why you will not enlist your child in a school. This is only possible if your child wasn't enlisted in the preceding year, or never has been enlisted before.
But when a parent is sent notice to remind them to register their child for school, the government does not explain all options regarding schooling your child. With the result that many people send their child to school to see whether it fits with their ideological beliefs. However, in doing so, they instantly forfeit their right to 'apply'  for homeschooling. According to European legislation (Convention for the Protection of Human Rights and Fundamental Freedoms), this part of the Dutch schooling law is discriminating and thus illegal.
What happened to us
And that's where it went terribly wrong. We tried school. We enlisted our son when he was four years old (and thus he didn't even reach the age of when we were even required to send him to school). Our son started as a bright and happy kid. But in less than five months, he deteriorated into an unmotivated, sad little boy. That's a terrible thing to see happening to your child.  Due to the unpleasant experiences our son told us he had, and -even so important- our suspicion this school didn't fit our ideological believes after all, we informed our city council of our objections having our son enlisted. And yes, our objections were predominantly didactic and pedagogical, because our outlook on didactics and pedagogy is inextricably part of our way of life.
A long, long legal battle followed. We went all the way to Supreme Court. Though several judges acknowledged our objections, the -legal- outcome was simple: we were not allowed to homeschool our son in spite of the fact that we've got ideological objections, because he attended school for a few months (this despite the fact that he had not reached the age for compulsory education at the time). The law dictates, that's the way it is. Sadly, it's not about our son's happiness. It wasn't even about he'd lose his motivation to learn if he had to go back to school. It's just that we.had.to.com.ply. Case closed.
Wait, case closed? Not quite!
We've received fines, and have a lot of legal costs. We still homeschool our son – risking more and higher fines and even jail time. The only option I have is bringing this ridiculous, discriminating way of enforcing Dutch schooling law to the European Court of Human Rights.
Why go to European Court?
Aside from the fact that we seek justice for our personal situation, bringing this unfair Dutch practice under the attention of European court also serves another purpose. In my opinion (and that of many other homeschoolers and governments), our children have the right to be properly educated whether through regular schooling or homeschooling. Since several groups have (unsuccessfully) tried to convince our Dutch government to change this law, the only option left is to bring this matter to the European Court of Human Rights. This is, however, a costly endeavor which we sadly cannot fund on our own.
So, on behalf of my son and all those other children who want to be educated in a way it suits them, I beg you: please help us!!
How can you help us?
Most importantly, we need money to fund our case at the European Court of Human Rights. I estimate it'll cost us up to 800 euro. In addition , we need 882 euro if I'm legally forced to pay the fines so as to avoid a jail sentence.  If you would like to donate, please send me an e-mail for further instructions at pepijn at artofnemesis dot com.
What do you get out of this?
Firstly, and most importantly, the satisfaction of knowing that you contributed to attainning an unambiguous schooling law (including legal justification for homeschooling  in The Netherlands).
Secondly, if you make a donation, I'll make sure your name will be listed on this site, if you wish.
Amount donated: EUR 1575,-
Allready 19 donations for our battle for justice!
People who've donated thusfar:
Anonymous and unknown donation to Prakken D'Oliviera
Reint Rengers
Astara Lieuw-On and Pepijn Koenders – Zayma coaching
Marjolein Burgwal
Liv den Duyn
CHRK
Alyson Farmer – hazeltjes.nl
Paul Caroll
Danielle Bönke
9 anonymous donations
Special thanks to
Christel Rengers – my wife and soulmate
Channa Samkalden – our lawyer at Prakken D'Oliviera
Tamara Buruma – our lawyer at Prakken D'Oliviera
Brechtje Vossenberg – our lawyer at Prakken D'Oliviera
Lucy Browne – homeschooler, for reviewing this text
Want to read more?
MamaNatuurlijk (my wife) – ik geef het op
Arrest Hoge Raad
Nederlandse Vereniging voor Thuisonderwijs